Be Yourself presents the keys to stepping up and being your authentic self. Drawn from parts of my own walk I share the gifts, practices and techniques I've used along the way, empowering you to bloom. Chapter by chapter, addressing all areas of life, the book serves as a personal guide and mentor, assisting you to see what is possible in your life and how to achieve it. Through practical, easy-to-follow actions and insightful guidance, Be Yourself helps and encourages you to go beyond yourself and who and what you think you are.
It is now available as a paper book, an ebook for kindle and as an audio book, which I narrated.
Grounded in authenticity, this inspirational book is full of empowering guidance and practical tools, to help readers cultivate self-awareness and self-realization. Nicky Kassapian is a genuinely gifted soul healer and teacher, who by tapping into her deep well of wisdom and thought provoking insights, sheds fresh light on matters of the heart and spirit.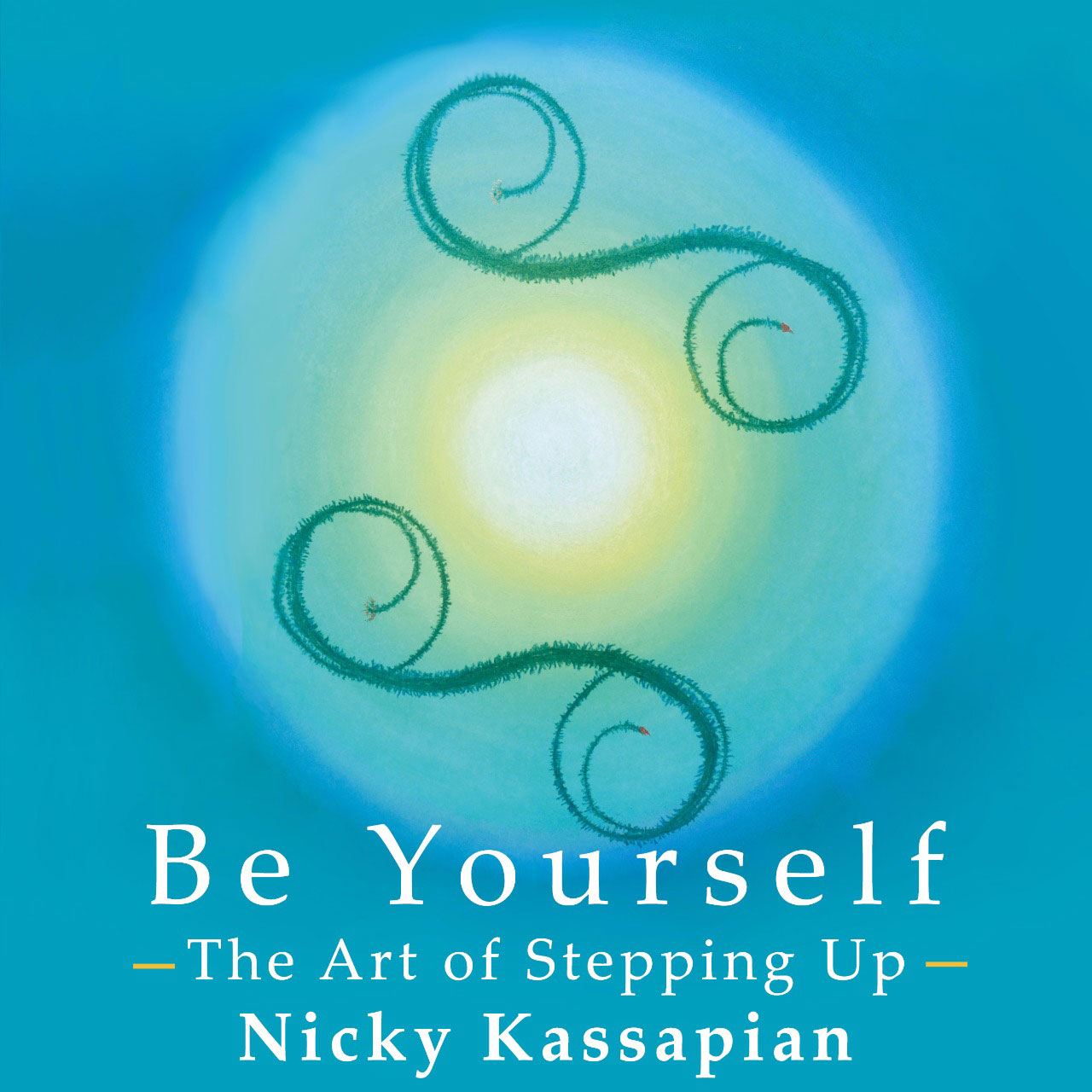 I first had healing sessions with Nicky when I heard she was writing her book Be Yourself. Nicky always shared her wisdom nuggets with me which I wrote down when I got home to help me continue to grow and at times I referred to when I needed a reminder. I was delighted when she released her book as now I have it with me at home or whenever I need to return to a chapter to assist me through something that comes up. Her book uses a simple, yet transformative processes, that helps me see results within myself and shows me how to go within and how rebuild, fine tune and change my self concept, self esteem, forgiveness, release fear and allow love within and around me. This book helped me transform my life myself and manifest the life of my dreams! If you read only one book this year, make it this one!